Crypto Market Wrap: What happened March 11-18, 2022
All figures quoted in US dollars unless otherwise stated.
Cryptocurrency markets this week have been mostly stagnant, with the price of the top coins and tokens being static, at least early in the week. It was so still that the joke among traders this week was that Bitcoin is now a stablecoin.
A sign which might point to a bullish market, on Wednesday it was revealed that $1.2 billion worth of Bitcoin had left major exchange Coinbase. Whales will typically move crypto off exchanges when holding for the long term. The market cap growth of the top stablecoins has plateaued over the past few weeks too. Stablecoins are typically the safe harbour in a bear market, with staking providing predictable returns, so the slow down of their growth could mean a breakout soon.
Market sentiment can be tracked with the Crypto Fear and Greed Index, which analyses emotions and sentiments in the market and rates it out of 100. The index is currently sitting at 25 out of 100, within the "Extreme Fear" territory.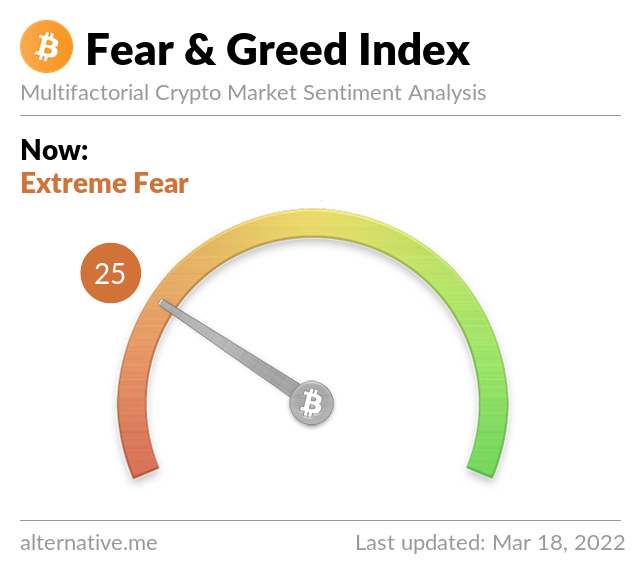 Bitcoin
Bitcoin hovered around the $39,000 point early this week, it wasn't until Wednesday that some price movement showed, rally up to a high of $41,374 by Thursday to now trade around $40,000.
BTC is up around 3.7 per cent on the week.
Ethereum
Ethereum has followed in tandem with Bitcoin, it was stable around the $2,600 range before climbing Wednesday. It still looks to be on the up, passing over $2,800 early this morning, and at the time of writing hitting a weekly high of $2,826.
ETH is up 3.2 per cent in seven days.
BNB
BNB was fairly choppy between the $360 to $380 zone, it followed the market on Wednesday to break out of that range, climbing to over $380 Thursday and hitting a week high of $391 early this morning.
BNB is up five per cent in the past seven days.
XRP
XRP has had a bit of a different run, seeing its high of $0.839 on Saturday after climbing 15 per cent in a few hours. It then settled back into a range of $0.75 to $0.77, slowly climbing back to $0.80 at the tail end of the week.
XRP is looking to break the $0.80 mark and is up four percent on the week.
Terra
LUNA is experiencing what looks like a cooling-off period after hitting an all-time high of over $100 last Friday. Over the week, it dropped back to a low of $86, and has struggled to regain price action over $95, since Wednesday it has been stable in a tight range between $90 and $87.
LUNA is down 12.1 per cent on the week.
Prefer to listen? Check out our new DeFi Digest podcast, released twice a week, on Spotify and Apple Podcasts.
Disclosure: at the time of writing, the author of this feature owned Bitcoin, Ethereum, Terra, and other cryptocurrencies.